The Elton John AIDS Foundation's mission is to end the AIDS epidemic. For almost 30 years, we have prioritized people around the world who are most vulnerable to HIV/AIDS and those most likely to be left behind as HIV treatment and care expands. Today, those people become extra vulnerable because of the COVID-19 pandemic. We are launching a new COVID-19 Emergency Fund that can protect the people we have always sought to serve through HIV care, treatment and prevention, as well as mitigating the damage that COVID-19 can do, particularly to the global gains we are making for more than 37 million people already living with HIV.
In August 2020, we partnered with Frontline AIDS on our second round of emergency funding. Through this partnership, the Foundation drew on Frontline AIDS' experience to ensure funding reached even more of those in the greatest need – including the LGBT community, sex workers, people living with HIV and people who use drugs.
The Foundation's COVID-19 Emergency Fund made grants totalling over $2 million to support over 100 organisations to mitigate the adverse effects of the COVID-19 pandemic on HIV response efforts for key population communities around the world. Activities we are funding include replacing face to face services with online provision, buying PPE to protect staff and the people they serve, delivery of lifesaving ART and provision of vital supplies to key populations.
The global response to COVID-19 is not playing ou on a level playing field. The most marginalised are bearing the brunt of the crisis, with the potential for unprecedented human rights violations, violence and discrimination. Frontline AIDS has worked closely with the Elton John AIDS Foundation for many years and we look forward to this continued collaboration to ensure the global response to COVID-19 leaves no one behind. – Christine Stegling, Executive Director at Frontline AIDS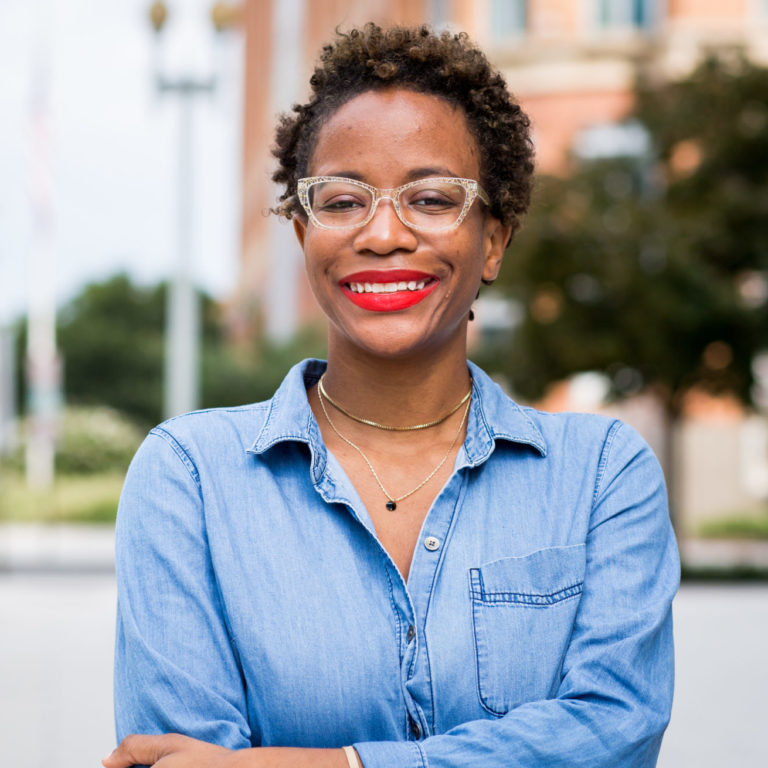 Antoinette
Antoinette is HIV positive and works as a Peer Navigator at SisterLove, a grantee of our COVID-19 Emergency Fund. Restrictions from COVID-19 have not stopped Antionette from continuing her incredible work. She is providing online HIV counselling, supporting her peers step by step with home test kits and conducting online support groups for women living with HIV that focus on exercise, medication adherence, emotional support and creativity.

Adjusting their model to a virtual environment was one of their biggest challenges but one they saw as a positive in helping SisterLove move forward and stay ahead. The work SisterLove has done in response to the pandemic ensures that their clients are able to access resources, stay engaged and continue to feel part of the community through times of isolation.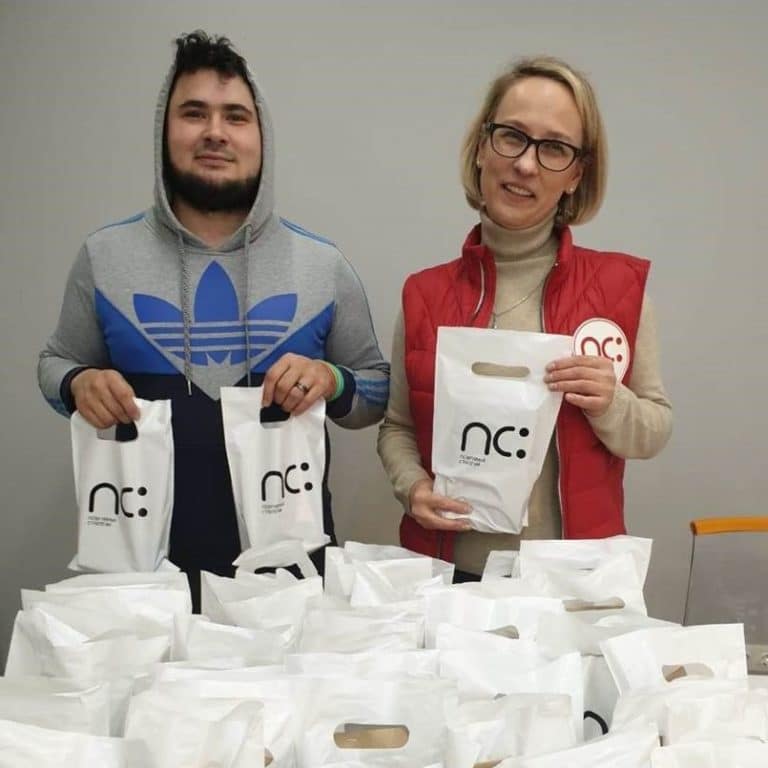 Dmitry and Nadezhda
Dmitry and Nadezhda both work for Humanitarian Project who is improving HIV prevention, care, and support programs for people most heavily impacted by HIV in the Novosibirsk region of Russia. They've developed a model to ensure those who come to them for help can continue to test for HIV in the safety of their homes during the COVID-19 pandemic.

Here, they're preparing home test kits for delivery. When a client receives the package, Humanitarian Project's experienced team will contact them to conduct the test and offer a full consultation.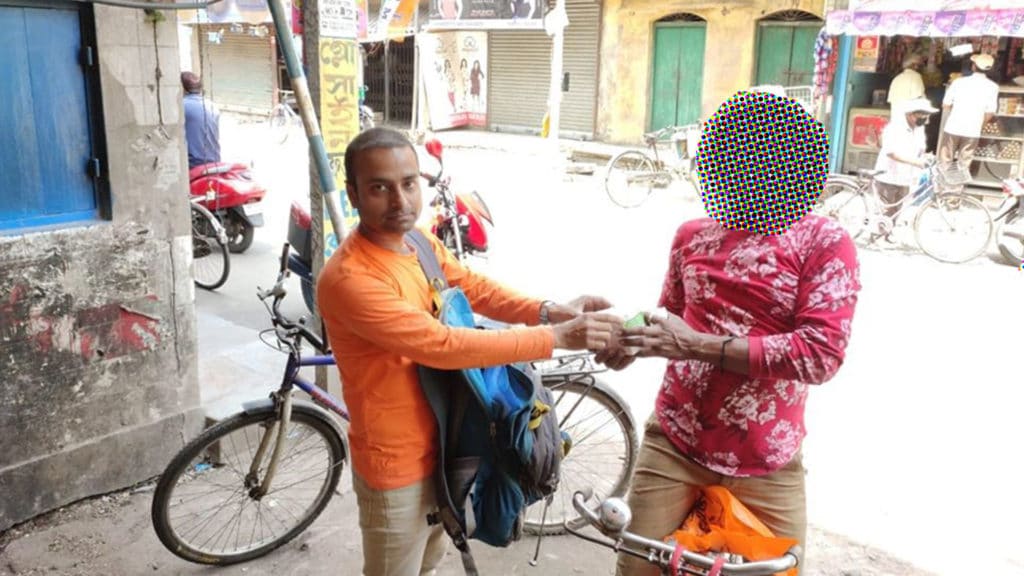 Alliance India's Samarth Project is a community-led programme on HIV screening and treatment linkage for men who have sex with men and the transgender communities. With funding from the Foundation's COVID-19 Emergency Fund, they implemented a short-term plan that would mitigate vulnerability, risk and distress for people at six of their existing sites.
During the initial phase of lockdown, they reached out to the people they knew living with HIV to ensure they had enough HIV medication. For seven people living with HIV who go to the Samarth Hooghly Clinic in West Bengal, treatment supplies were running extremely low and would not last for more than a week as they are in such a remote location.
The team went to the main medication centre to pick up more supplies themselves and delivered it to the seven homes who required more treatment.
"I thought I will not survive but now I feel that I still have a chance to live. Thank you for being with me." Alliance India client.