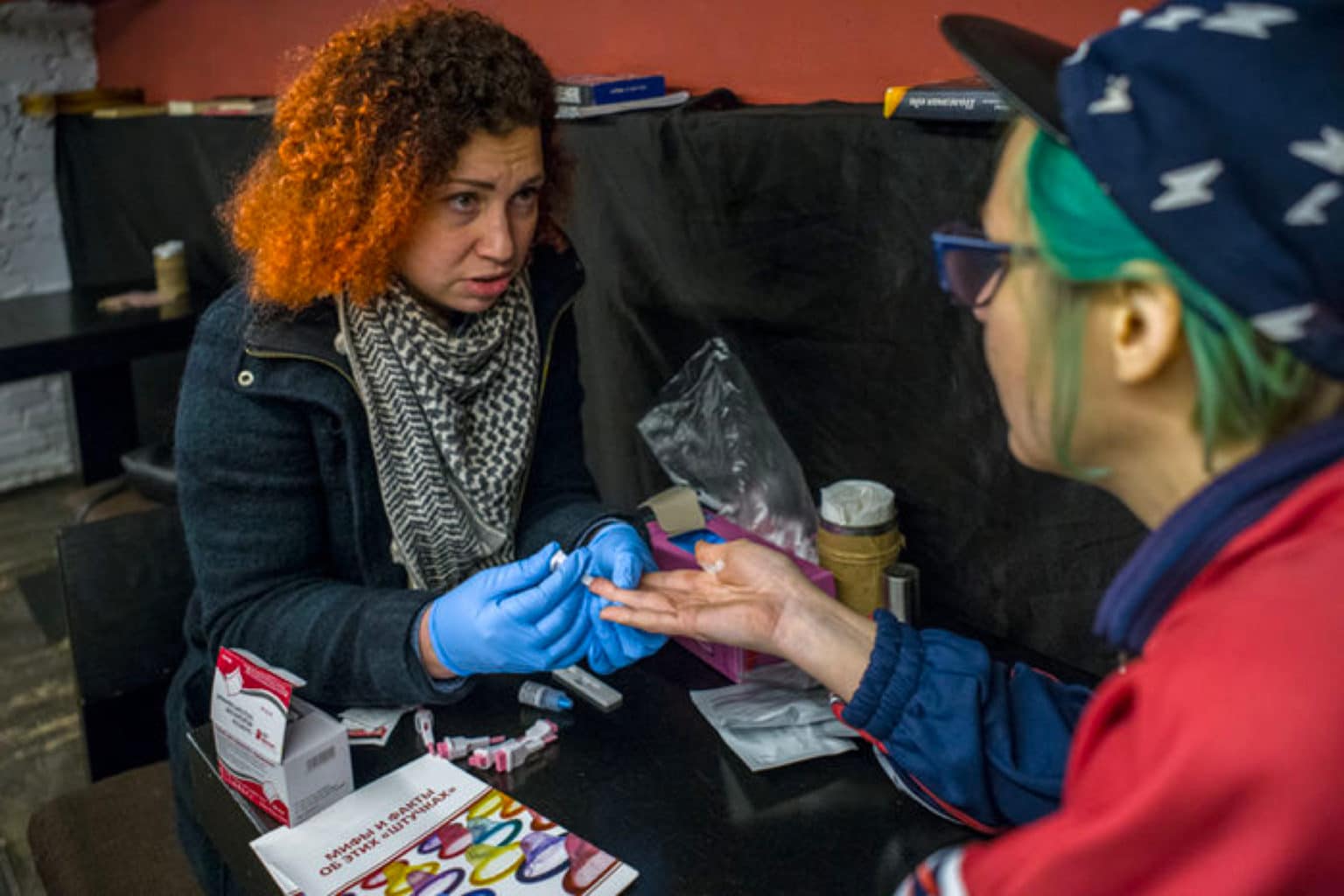 The Elton John AIDS Foundation was established in 1992 and is one of the leading independent AIDS organisations in the world. The Foundation's mission is simple: to be a powerful force in the end to the AIDS epidemic. We are committed to no more discrimination. No more HIV infections. No more AIDS deaths. No matter who or where you are.
We believe AIDS can be beaten. But only if everyone at risk of HIV, no matter who they are or where they are has access to the non-discriminatory HIV information and compassionate care that allow them to stay healthy and safe and live with dignity.
If we can find the love as a global community to agree that every life has equal value, if we can summon the compassion to provide treatment and prevention for everyone living with HIV – and I mean everyone, no matter who they are, where they live, or how rich or poor they may be – we can end AIDS forever." Elton John
WHAT MAKES US UNIQUE?
We focus on, and know how to reach, the most marginalised populations that are left behind by other donors.
We aren't afraid to fail.
We can take risks and make a stand.
We work in some of the most challenging countries and contexts.
We work at all levels to influence change with local partners for local solutions which are amplified by Elton's voice at national and international levels to drive policy change.
When I first met Sir Elton it didn't take long for us to discover we had a shared passion to combat this terrible disease. Since then, Elton John AIDS Foundation has been an indispensable partner. Sir Elton's actions and advocacy on behalf of people living with AIDS remain an inspiration to us all". John Kerry, United States Secretary of State