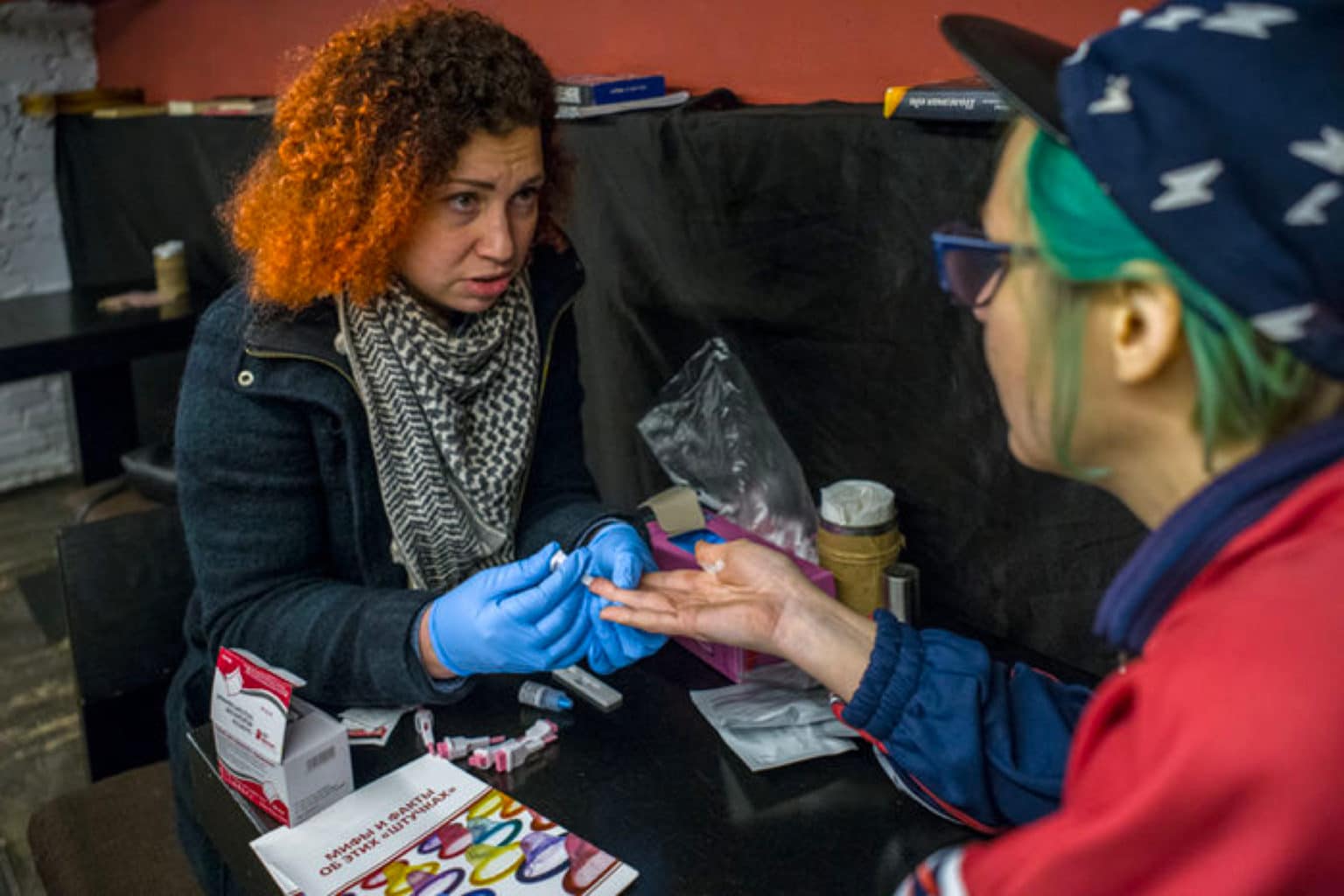 The Elton John AIDS Foundation was established in 1992 and is one of the leading independent AIDS organisations in the world. The Foundation's mission is simple: to be a powerful force in the end to the AIDS epidemic. We are committed to no more discrimination. No more HIV infections. No more AIDS deaths. No matter who or where you are.
We believe AIDS can be beaten. But only if everyone at risk of HIV, no matter who they are or where they are has access to the non-discriminatory HIV information and compassionate care that allow them to stay healthy and safe and live with dignity.
If we can find the love as a global community to agree that every life has equal value, if we can summon the compassion to provide treatment and prevention for everyone living with HIV – and I mean everyone, no matter who they are, where they live, or how rich or poor they may be – we can end AIDS forever." Elton John
Stigma is still HIV's most deadly symptom. We have cheap, easy ways to test for HIV, and ever more effective drugs to treat the HIV virus. We cannot use them if people living with or very vulnerable to HIV are shunned, hidden, or denied their human rights. Compassion cures discrimination. It needs no special training or qualifications, just a belief that all people deserve the chance to protect themselves and others. Without compassion, we cannot end the AIDS epidemic.
We fund a huge range of projects - from mobile testing units at football matches to sending SMS text reminders to pregnant women to communication campaigns to encourage self-testing. They all make HIV testing easy, affordable, reliable and above all are offered to everyone without judgement or discrimination. It's essential that HIV testing is a routine part of public health. The work we fund is always linked to national systems, and we advocate to governments to ensure the structures are in place to maintain and expand them.
HIV medicines are now available for as little as $100 a year. Enlightened donors, NGOs and governments have made them available to over 24.5 million people living with HIV. You can live a healthy and normal life taking daily HIV treatment; HIV no longer needs to lead to death. These medicines not only save lives, they make people living with the virus up to 96% less infectious. So it turns out compassion for those who are sick has also been the best prevention plan. We fund programmes that expand affordable, quality medical treatment to reach those who urgently need help and are still waiting.
When I first met Sir Elton it didn't take long for us to discover we had a shared passion to combat this terrible disease. Since then, Elton John AIDS Foundation has been an indispensable partner. Sir Elton's actions and advocacy on behalf of people living with AIDS remain an inspiration to us all". John Kerry, United States Secretary of State