Founder & Honorary Lifetime President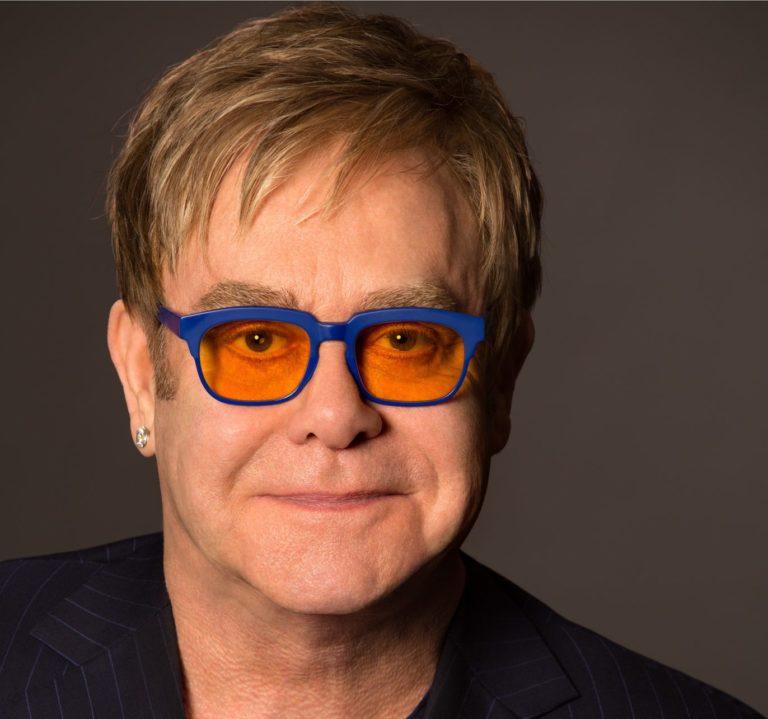 Sir Elton John
Sir Elton John is one of the top-selling solo artists of all time, with 26 gold, 38 platinum or multi-platinum and 1 diamond albums over 50 Top 40 hits, and he has sold more than 300 million records worldwide. He holds the record for the biggest-selling single of all time, "Candle in the Wind 1997", which sold over 33 million copies. After more than 50 years on the road, Elton announced the 'Farewell Yellow Brick Road' tour encompassing 5 continents, and over 350 dates to end in 2021. To date, Elton has delivered more than 4,000 performances in more than 80 countries since launching his first tour in 1970. Last year, a fantasy musical motion picture of Elton's life, 'Rocketman' was released with high acclaim and his first and only autobiography 'Me' was published and instantly a New York Times bestseller. Among the many awards and honours bestowed upon him are six GRAMMYs, including a GRAMMY Legend award, a Tony and two Oscars, a Best British Male Artist BRIT Award, induction into the Rock and Roll Hall of Fame and the Songwriters Hall of Fame, the Kennedy Center Honor, Legend of Live Award, 13 Ivor Novello Awards between 1973 and 2001.

Elton has been acknowledged for his philanthropic and music contributions with a knighthood from HM Queen Elizabeth II and most recently, Elton received the Legion d'Honneur from President Macron, the Companion of Honour in the UK, won a Golden Globe and an Oscar for the Best Original Song in 'Rocketman'. In 1992, Elton established the Elton John AIDS Foundation after losing many friends and loved ones to the AIDS epidemic. Today, after years of fundraising, advocacy, and funding innovative grants, the Foundation is the 6th largest independent AIDS funder globally. Crucially, Elton and the Foundation are committed to breaking down the barriers that prevent people, mainly gay men, people who inject drugs, transgender women and adolescents from accessing the life-saving treatment and prevention available around the world and to fight the AIDS epidemic with love and kindness so people feel accepted, involved and loved. Elton has travelled from South Africa, Ukraine, Armenia, across the US and to many other countries as well as speaking at many International AIDS conferences to use his platform and influence to push, persuade and demand change and care for people at risk or living with HIV and is committed to not leave anyone behind in the AIDS epidemic.
Photo credit: Greg Gorman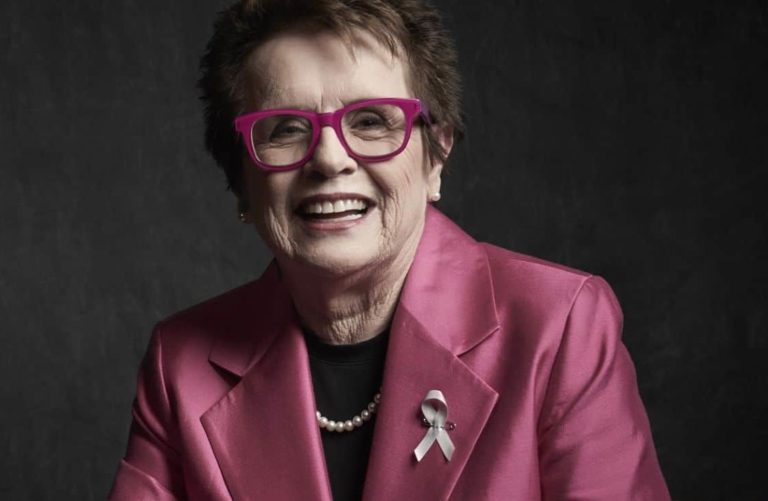 Billie Jean King
Named one of the "100 Most Important Americans of the 20th Century" by Life magazine and a 2009 recipient of the Presidential Medal of Freedom, Billie Jean King is the founder of the Billie Jean King Leadership Initiative and a co-founder of World Team Tennis.

A friend of Sir Elton's for over 40 years, in 2014 Billie Jean and her partner Ilana Kloss brought the hugely successful Smash Hits tennis event to London's Albert Hall to raise awareness and over £700,00 for the Foundation's work in Africa.

Billie Jean has long been a pioneer for equality and social justice. In 2014, in partnership with Teneo, she launched the Billie Jean King Leadership Initiative to address inclusion and diversity issues in the workplace. She founded the Women's Sports Foundation and the Women's Tennis Association.

Billie Jean also serves on the boards of the Women's Sports Foundation and the Andy Roddick Foundation.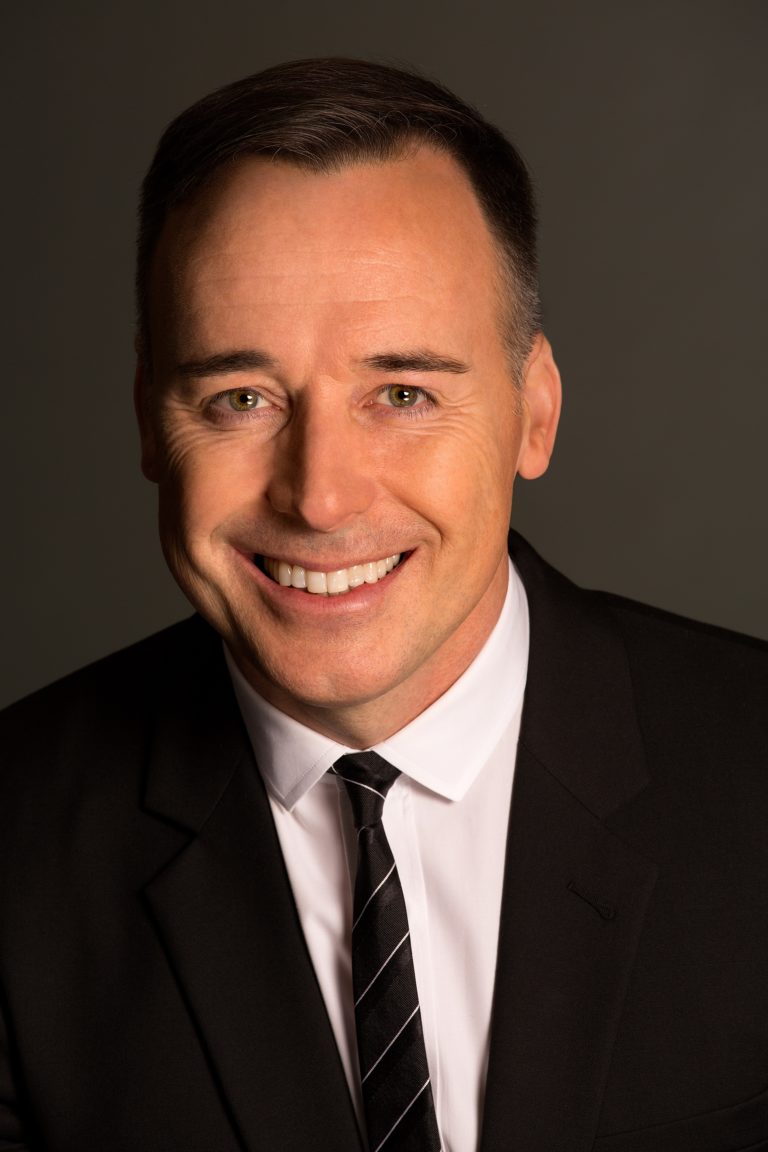 David Furnish
As CEO of Rocket Entertainment and chairman of the Elton John AIDS Foundation, David Furnish is an entrepreneur with a global and strategic outlook occupying a unique intersection of philanthropy, film, music and theatre. As Elton's manager, David is the architect and leader for the recent extraordinary success of the Farewell Yellow Brick Road worldwide tour, as producer of 'Rocketman' the fantasy musical motion picture of Elton John's life which won a Golden Globe for Best Actor and Best Original Song, an Oscar for Best Original Song and received four British Academy Film Award nominations, Elton's autobiography 'Me' and executive producer of the widely acclaimed theatrical show of Billy Elliot: The Musical.

A tireless campaigner, Mr Furnish is a leading voice in the worldwide fight against HIV and AIDS. He has led the Elton John AIDS Foundation for over 20 years and travels across the globe to meet people at risk and living with HIV first-hand and community groups, doctors and activists to raise the attention of epidemic and builds partnerships with major companies to fund innovative programming and involve the mass public in support of the Foundation . He has spearheaded numerous fundraisers for the Foundation including the memorable White Tie & Tiara, the Academy Awards Viewing Party, Midsummer Party and took on the physical challenge of climbing Mt Kilimanjaro in Tanzania to raise funds and awareness as he reached the summit on World AIDS Day. David has met with global political figures to influence policy shifts and global financing for the AIDS epidemic by sharing the personal stories and challenges that he witnesses on his global travels with the Foundation. David recently led the strategic amalgamation of two separate Foundations into one global powerhouse for more impact to end the AIDS epidemic. To date, the Elton John AIDS Foundation is the 6th largest independent AIDS funders globally and has saved the lives of over 5 million of the most marginalised groups infected with HIV and raised awareness of HIV amongst more than 100 million people.
Photo credit: Greg Gorman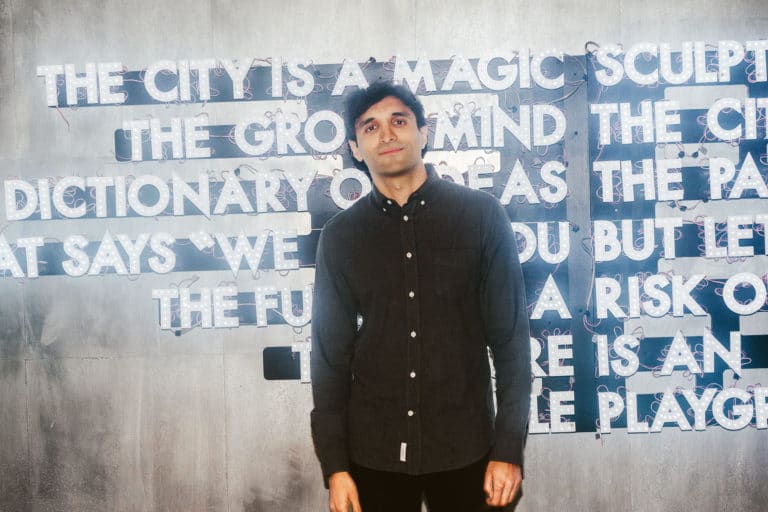 Ajaz Ahmed
Ajaz founded the design agency AKQA aged 21. Today AKQA employs around 2,000 people across 28 studios worldwide. A recognised creative pioneer and innovator, AKQA has won over 50 Agency of the Year titles and the Queen's Award for Enterprise Innovation. Ajaz is also the author of three books: Velocity, Limitless and Defeat. All book proceeds are donated to five charities: Brainwave, Feed the Children, Great Ormond Street Hospital, Doctors without Borders, Pencils of Promise. In June 2018 Ajaz was awarded an MBE in the Queen's Birthday Honours for Services to Media. He was also awarded an honorary doctorate from the University of Bath in December 2018. Ajaz's essays, publications and thoughts are available here: http://www.akqa.com/ajaz/
Why are you a Board Member for the Elton John AIDS Foundation?
"For the first time in history we have enough cumulative knowledge, technology and sense of collaboration to solve the world's conflicts and challenges together. An AIDS free future is one of those challenges."
Trustee status: current independent voting member
Johnny Bergius
Based in London, Johnny has a residential property search business acting for clients both in the UK and overseas. Johnny has been a trustee of the Elton John AIDS Foundation for many years and is mostly involved in supporting the fundraising and grants teams.
Why are you a Board Member for the Elton John AIDS Foundation?
I am a trustee because I want to support the extraordinary team who run the Elton John AIDS Foundation with such consummate skill.

I am honoured to collaborate with such a successful effective and smart team. I thrive on the circular relationship I have in my roles informing and developing relationships with our donors, thus being able to convey our gratitude and respect for their support.

Working with the grants team helps me understand where our donors money is spent and also lets me witness the incalculable impact that the Foundation has in a multitude of different ways for those affected by HIV/AIDS.
Trustee status: current independent voting member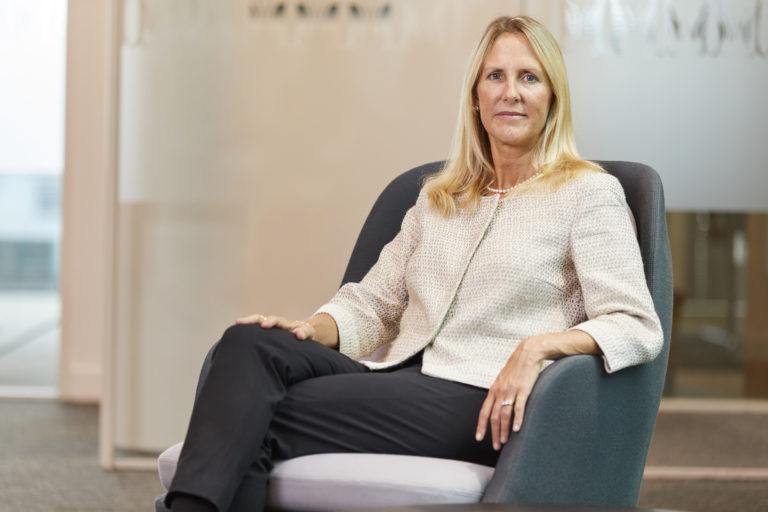 Tracy Blackwell
Tracy is CEO and a Director of both Pension Insurance Corporation ("PIC") and PIC's parent company PIC Group, responsible for overall leadership and implementation of the company's strategy. Before becoming CEO in 2015, Tracy was PIC's Chief Investment Officer, responsible for managing the portfolio, including investments in areas like social housing and the UK's universities. Areas of particular interest include: "The Purpose of Finance", a project seeking to redefine the social contract with financial services, and diversity in financial services. Prior to joining PIC, Tracy spent 10 years at Goldman Sachs, including as Head of Risk Management, EMEA at GSAM. Tracy is a member of Wellcome Trust's Investment Committee, and Trustee and Honourable Treasurer of the Elton John AIDS Foundation.
Why are you a Board Member for the Elton John AIDS Foundation?
I have always been passionate about diversity and equality in financial services. Serving as Trustee and Honourable Treasurer allows me to use the knowledge and experience of financial markets I have gained in my career in the City to help the Elton John AIDS Foundation fund its vital work combating AIDS.
Trustee status: current independent voting member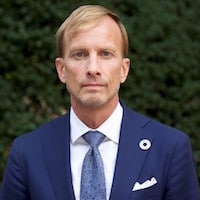 Mark Dybul
The Honorable Mark Dybul, MD, is the Co-Director of the Center for Global Health Practice and Impact and Professor in the Department of Medicine at Georgetown University Medical Center.

Mark has worked on HIV and public health for more than 25 years as a clinician, scientist, teacher, and administrator, most recently as the Executive Director of the Global Fund to Fight AIDS, Tuberculosis and Malaria.

After graduating from Georgetown Medical School in Washington D.C., Mark joined the National Institute of Allergy and Infectious Diseases, as a research fellow under director Dr. Anthony Fauci, where he conducted basic and clinical studies on HIV virology, immunology and treatment optimization, including the first randomized, controlled trial with combination antiretroviral therapy in Africa.

Mark was one of the founding architects in the formation of the U.S. President's Emergency Plan for AIDS Relief, better known as PEPFAR. After serving as Chief Medical officer, Assistant, Deputy and Acting Director, he was appointed as its leader in 2006, becoming U.S. Global AIDS Coordinator, with the rank of Ambassador at the level of an Assistant Secretary of State. He served until early 2009.

Mark has written extensively in scientific and policy literature, he is a member of the National Academy of Medicine and has received several Honorary Degrees and awards, including a Doctor of Science, Honoris Causa, from Georgetown University.
Trustee status: current independent voting member
Eric Goosby
Eric Goosby is an American public health official, currently serving as the UN Special Envoy on Tuberculosis.

He has over 35 years' experience working in the field of HIV/AIDS. Goosby treated patients at San Francisco General Hospital when HIV/AIDS first began to emerge and take its toll in the early 1980s. In 1986, he served as the AIDS activity division attending physician, and in 1987 was appointed associate medical director of San Francisco General Hospital's AIDS Clinic. During his time at San Francisco General, he helped develop effective models for HIV/AIDS clinical care for intravenous drug users, establishing three medical facilities located in methadone treatment centers.

Goosby previously served as the United States Global AIDS Coordinator where he directed the U.S. strategy for addressing HIV around the world and led President Obama's implementation of the President's Emergency Plan for AIDS Relief (PEPFAR). Goosby left PEPFAR to take a position as a professor at UCSF, where he directs the Center for Global Health Delivery and Diplomacy, a collaboration between UCSF and the University of California, Berkeley.

Goosby has served on the board of directors of the Clinton Foundation since 2013 and is a current trustee for the Elton John AIDS Foundation.
Trustee status: current independent voting member
Emma Kane
Emma Kane joined our Foundation's Board in July 2020. Emma is an entrepreneur and highly experienced charity trustee. She specialises in creating positive change through communications. She has 30 years' experience in the communications industry. Today she is Chief Executive of Newgate Communications, part of the international communications group, SEC Newgate on whose board she also sits. Her clients include business leaders, household brands and international organisations. She is Chair of the UK's largest ovarian cancer charity, Target Ovarian Cancer, and of Europe's largest multi arts centre, the Barbican Centre Trust; she is also a trustee of residential care home, Nightingale Hammerson.

Outside her business and philanthropic interests, Emma is an avid sculptor and passionate about jazz and opera; she started out life as a tenor saxophonist. She was awarded the Freedom of the City of London in 2017.
Why are you a Board Member for the Elton John AIDS Foundation?
The Elton John Aids Foundation has had the most incredible impact on the communities it is there to support through its advocacy, research and breaking down the myths. It is incredibly exciting to be part of a charity that has the strategic vision and ability to make the world free from AIDS for everyone by the end of the current decade.

My focus in life is about doing things where I can create positive change. I believe I can do so with this charity by bringing my communications' skills and fundraising expertise to help end the AIDS epidemic. I am honoured to be part of the team.
Trustee status: current independent voting member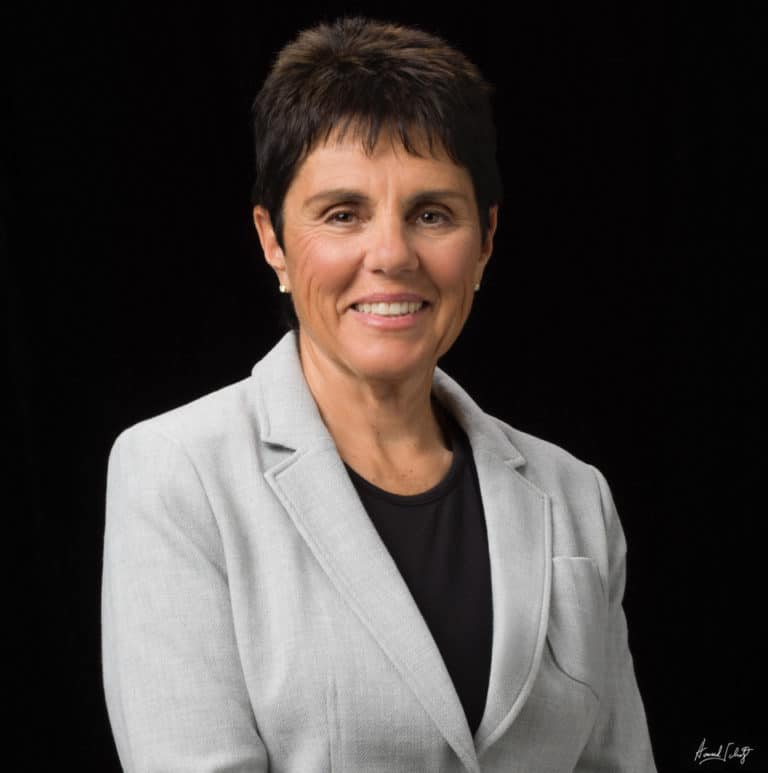 Ilana Kloss
Ilana Kloss is the president of Billie Jean King Enterprises and co-founder of the Billie Jean King Leadership Initiative, where she oversees corporate partnerships, strategic programs, and philanthropic efforts that support Billie Jean King's legacy. From 2001-2018, Ilana was the CEO and Commissioner of World TeamTennis, managing both the professional sports league and nationwide grassroots recreational programs. A former world No. 1 doubles player and US Open doubles champion, Ilana is actively involved in the Women's Sports Foundation as a member of the executive board and past WSF board chair. A member of both the National and International Jewish Sports Hall of Fame, she was named Sports Businesswoman of the Year by the Warsaw Sports Marketing Center. Ilana is a part owner of the Los Angeles Dodgers and the Los Angeles Sparks and serves on the executive boards of the Elton John AIDS Foundation and Tennis Industry Association.
Why are you a Board Member for the Elton John AIDS Foundation?
Billie Jean and I were at the table when Elton started the Foundation in the earlier 1990s and in year one we partnered with the Foundation on the Smash Hits tennis event. For me personally, coming from South Africa and seeing firsthand the devastation that AIDS had on the country, the work being done by EJAF was a shared cause that resonated with my roots and who I was.
Trustee status: current independent voting member
Photo credit: Howard Shatz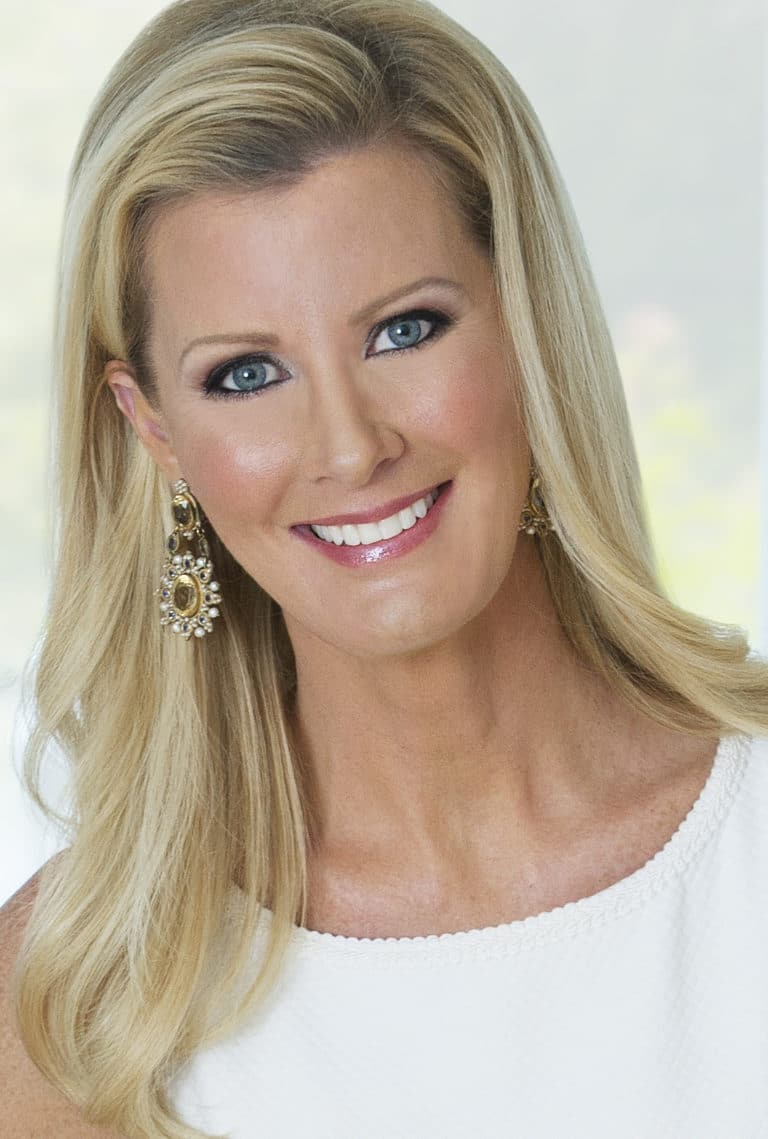 Sandra Lee
Sandra Lee is a multi-Emmy® and a Gracie Award Winner as well as an internationally acclaimed home life expert, activist and philanthropist. She is a New York Times and Amazon Best Selling author of 27 books and has created/hosted numerous television programs broadcast in 63 countries worldwide.

Sandra was recently appointed to the board of directors of the World Food Program USA, their sole mission is to support the world's largest humanitarian organization, the United Nations World Food Programme (WFP). Sandra has worked on many causes close to her heart and been recognized with the President's Volunteer Service Award, the Eleanor Roosevelt Medal of Honor, the Albert Einstein Award of Excellence and the Ellis Island Medal of Honor. Sandra was one of three founding Board Members of UNICEF®'s Los Angeles chapter and has been given UNICEF's unique and Special Appointment of Nutrition Emissary. Sandra also served as the National Spokesperson for the No Kid Hungry campaign for nearly a decade.
Why are you a Board Member for the Elton John AIDS Foundation?
For the last decade I've had the pleasure of being part of the Elton John AIDS Foundation family. I have served for many years as a co-chair of both our Los Angeles and the New York events as well as being the recipient of the amazing Enduring Vision Award.

I have heard and seen firsthand what a difference the Foundation makes and I have been honoured to support that in any and every way I can. What's most important about the Foundation's mission is that lives are saved because of the thoughtful strategic leadership that the Elton John AIDS Foundation embodies. The Team strives every day for a better tomorrow and has their finger on the pulse of everything HIV/AIDS related.

The Foundation will be a force in finding a Cure for HIV and AIDS—-I'm grateful and humble to be a part of the solution.
Trustee status: current independent voting member
Tom Moore
Thomas E. Moore IIIis a Senior Managing Director and Wealth Manager with First Republic Investment Management.

From 2009 through 2013, Mr. Moore was a director at Barclays Wealth and from 1998 through 2009, he was a Principal and Financial Advisor with Bernstein Global Wealth Management. At Bernstein, he advised sophisticated client relationships in the United States, Europe, the United Kingdom and Asia.

From 1988 to 1998, Mr. Moore was with the New York Stock Exchange where as a Managing Director of the NYSE he was responsible for US new business development and strategies, managing US Listed company relationships and was a member of the Eligibility Review Committee charged with reviewing the qualifications of companies and approving their listing on the NYSE. In the 7 years prior to his NYSE experience, 1981 to 1988, he was a credit and lending officer with several New York based money center banks, including The Bank of New York and Citibank, completing Citibank's extensive Credit Training Program in 1982.

Mr. Moore holds a Bachelor's degree in Economics from Stanford University, graduating 1981. Mr. Moore is very active in numerous educational, cultural and charitable organizations. He currently serves as an Advisory Board member of the Stanford University Center on Longevity, and as an Executive Board member of the Elton John AIDS Foundation.
Trustee status: current independent voting member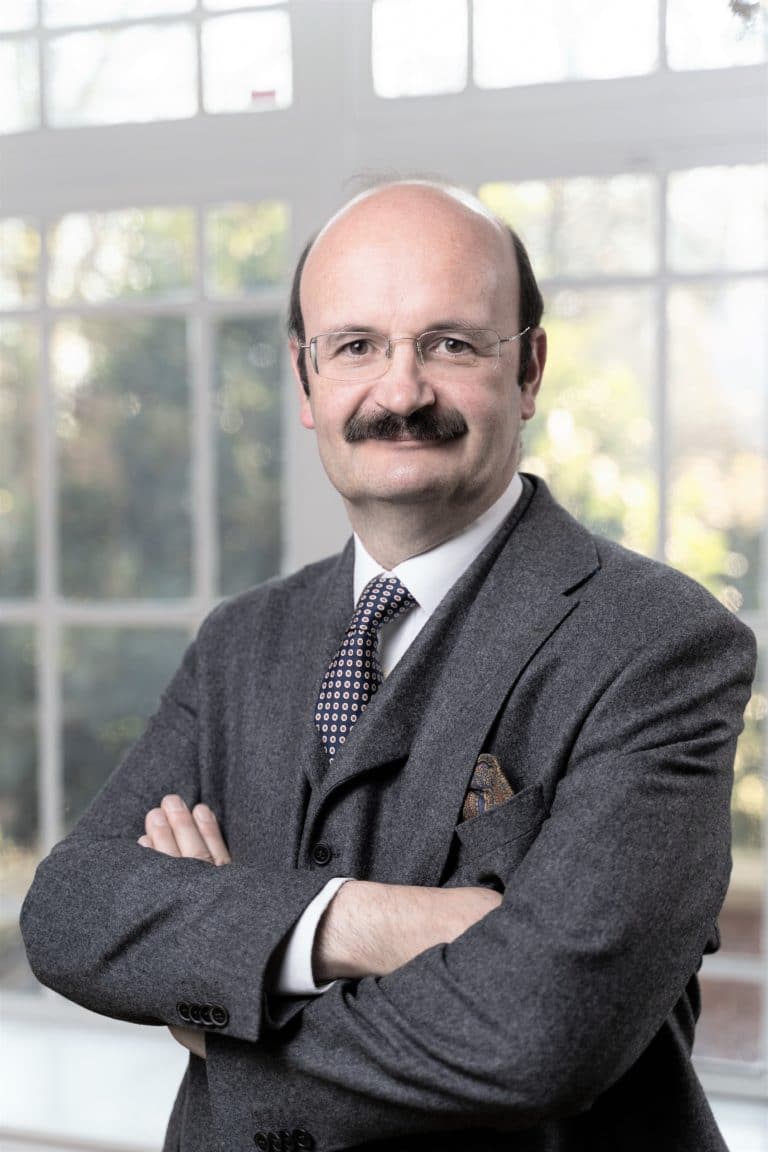 Richard Reger
Richard is Head of Governance and Company Secretary at Regent's University London. A graduate of Cambridge University, he is a Fellow of the Chartered Governance Institute. He has 20 years experience as a company secretary, mainly for large non-profits, including Guide Dogs for the Blind and some of London's largest housing associations.
Why are you a Board Member for the Elton John AIDS Foundation?
Being part of the Elton John AIDS Foundation is brilliant! It's an organization that has ambitious goals and a professional approach, but is driven by love and compassion.
Trustee status: current independent voting member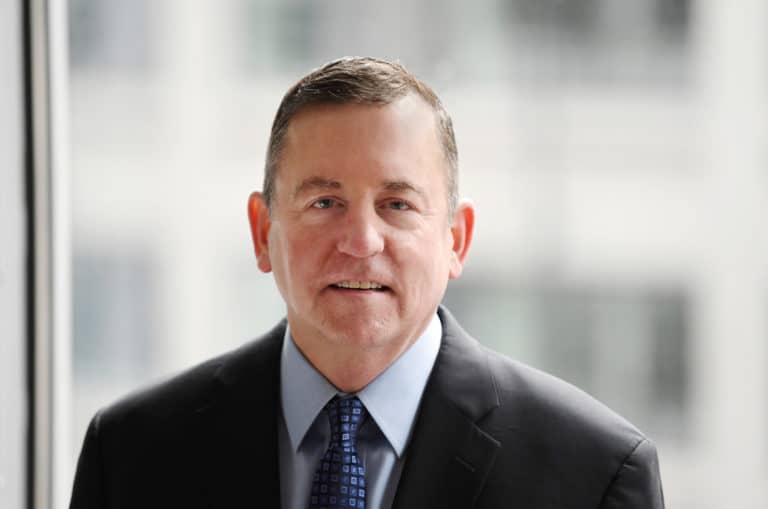 Barron Segar
Barron Segar is the President and CEO of the World Food Program USA. Barron has over 20 years of experience growing philanthropic and cause marketing platforms. Prior to WFP USA, Barron served as the Executive Vice President and Chief Development Officer at UNICEF USA where his responsibilities included serving as an Executive Management Team member with organization-wide responsibility and decision-making authority for strategy, budget, critical operational priorities, and leading the Development Division teams' strategic direction for $500 million in annual revenue.

Prior to UNICEF USA, Barron served as the Director of Development for Georgia Public Broadcasting, where he and his team were nationally recognized for record breaking fundraising performance. Barron also has experience in the private sector working in financial services. Along with a distinguished career, Barron has held positions on multiple boards, he is a founding and current Board Member at the Elton John AIDS Foundation and he received a bachelor's degree in history at Hampden-Sydney College.
Why are you a Board Member for the Elton John AIDS Foundation?
As a board member for EJAF USA, I am personally so proud to serve an organization that is incredibly impactful and committed to those living with and affected by HIV/AIDS. We are highly efficient, programmatically focused, and committed to end the human suffering caused by HIV/AIDS around the world.
Trustee status: current independent voting member
Our Patrons
Our wonderful Patrons help us to engage new partners, promote our Foundation and fundraise for our life-saving work to end the AIDS epidemic. Meet all of our wonderful Patrons.