The Elton John AIDS Foundation is proud to announce that Allies in Hope, a beacon of hope and support for individuals and communities affected by HIV, has been awarded a $500,000 grant. This grant is a testament to the organization's impactful efforts in advancing health and wellness and will play a pivotal role in expanding Allies in Hope's HIV services throughout Harris County, Texas.
More than 30,000 Houstonians are living with HIV today, with new diagnoses taking place at a rate of 1 every 8 hours. While HIV prevalence in Houston over the past 22 years has shown a steep decline in new cases among Caucasian men (16% of new cases), the same is not true for African American men and women, and the Hispanic/Latinx communities who comprise 84% of the new cases. In Houston today, 31% of people living with HIV have not been linked to care within one month of diagnosis. Moreover, 43% of persons in treatment for HIV are not virally suppressed, and 86% of persons who could benefit from PrEP are not taking it.
This grant from the Elton John AIDS Foundation will directly support the groundbreaking work of Allies in Hope's Health and Wellness team, focusing on critical areas including HIV and STI testing, dedicated initiatives targeting uninsured clinic patients, and the innovative Mistr/Sistr PrEP home delivery program that provides telehealth PrEP services to make PrEP more accessible than ever before. Patients can speak to a doctor online, handle the lab work at home, and get their prescription delivered right to their door for free. To ensure uptake and adherence, an Allies in Hope clinician follows up with each patient to provide prescription education. The substantial investment from the Elton John AIDS Foundation underscores the profound impact that Allies in Hope continues to make within the Houston community.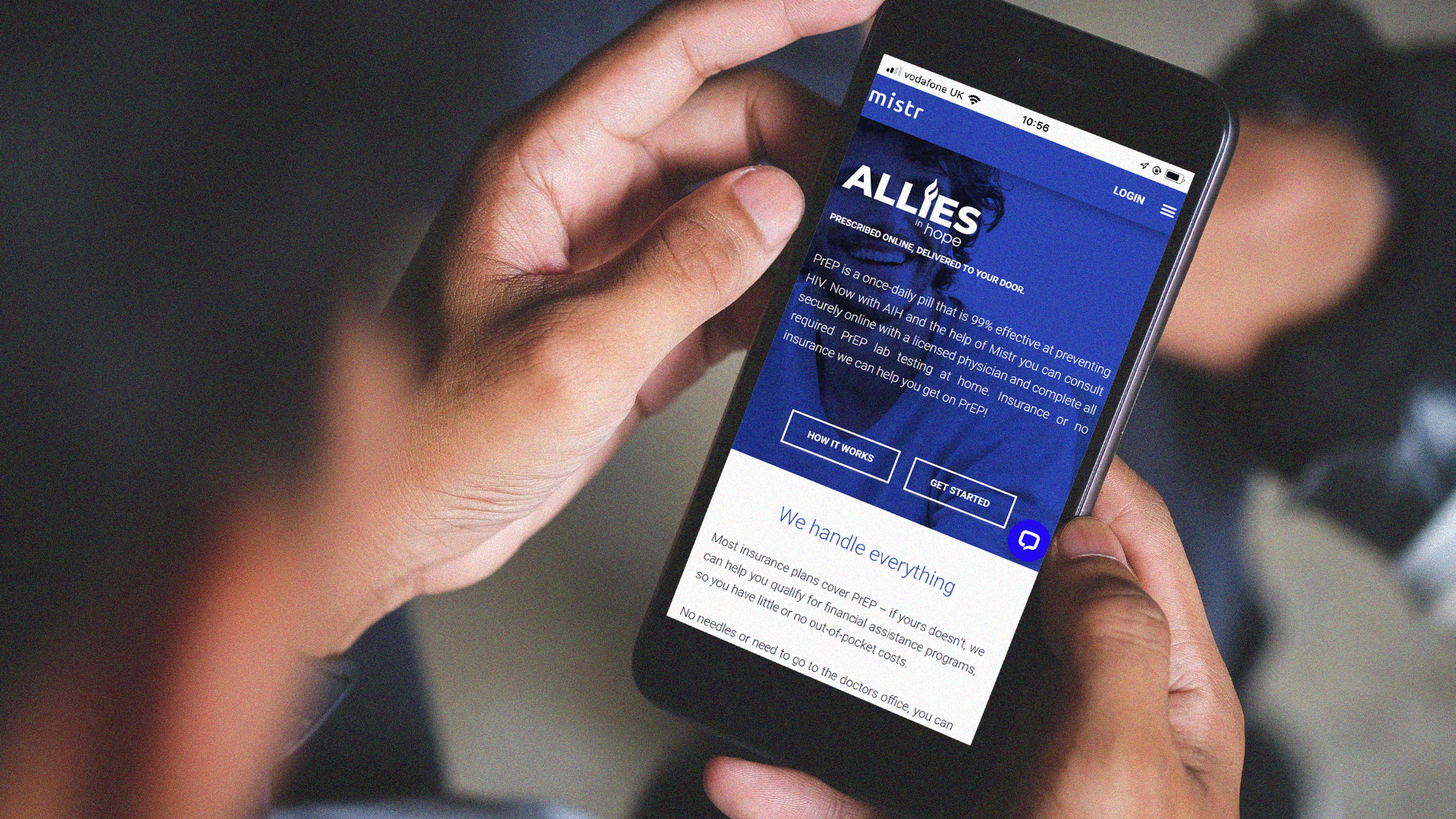 "For many years I have been a fan of Elton John's music, but I'm an even greater fan of the work that he and the Elton John AIDS Foundation are doing to help organizations like Allies in Hope reduce the number of new HIV transmissions around the world," says Jeffrey Campbell, Allies in Hope CEO. "Our mission, to end the HIV epidemic in the greater Houston area, will be significantly bolstered by this funding. The grant's infusion will enhance our capacity to provide comprehensive health services to persons that are vulnerable to HIV due to poverty, housing insecurity, stigma and their inability to have medical insurance. Allies in Hope's focus on active intervention, engagement, and prevention aligns seamlessly with the Elton John AIDS Foundation's mission to end the HIV epidemic."
"We are proud to partner with Allies in Hope, an organization we have watched play an important role in their community by providing vital services like HIV testing, PrEP, housing and food support services to people living with and at risk of HIV," said Noelle Esquire, US Portfolio Lead at the Elton John AIDS Foundation.
We are eager to kick off our partnership and assist Allies in Hope in expanding their telehealth offerings and PrEP services for all who need it in Harris County, including anyone who is uninsured. – Noelle Esquire
With its commitment to transparency and measurable outcomes, Allies in Hope is poised to utilize the grant's resources to expand their reach, serve more individuals, and contribute meaningfully to the broader fight against HIV/AIDS.