With the release of the TV series 'It's a Sin', written and created by Russell T Davies, discussions around HIV and LGBTQ+ history are even more prominent.
This captivating series follows the lives of a group of friends in London during the 1980s as the LGBT community began to face the full horror of the AIDS crisis. Watching it, we are reminded of the raw reality that so many people faced during that time. Our Founder, Elton John, spoke with Chris Kornelis from the Wall Street Journal about how accurate the series is, the barriers we still face around stigma, and why it's a series that needs to be watched, discussed, and celebrated.
Elton said: "Russell T Davies, who has written so many wonderful things—from 'Queer as Folk' to 'Doctor Who'—has written a new series called 'It's a Sin' that's set among a group of gay men in the early '80s and the start of the AIDS epidemic in Britain. I was wondering how they were going to do it and they did it more than brilliantly. It was so accurate. It was so moving.
We see all the misinformation from the era. We see how people were left to die in hospital wards. You see parents come into London and take their children back from their friends, hide them and then burn all their possessions, with their partners being given no rights whatsoever.
There have been a lot of wonderful pieces of art about the AIDS epidemic—'Angels in America,' 'The Normal Heart,' 'Philadelphia'—but there hasn't been enough of it. And we've kind of forgotten about it because there's been so many other things going on in the world, with politics, Covid and God knows what. Russell has managed to bring it to the forefront with pathos, with humor, with tragedy and he tells it like it is.
I'm hoping the program will draw attention to the fact that, yes, AIDS is still out there in a big, big way, but there is hope now and things have changed for the better. People can have a full life expectancy under HIV if they take the right medicine. Unfortunately, what we've found is that a lot of people are still stigmatized by this disease. They're marginalized by it and they don't find out what their status is. I urge people to watch this program. The writing is brilliant. The cast is brilliant. It's an incredible thing."
---
Source: What to Watch: Four New Releases to Stream This Week
---
It's a Sin is available to watch on Channel 4 in the UK or HBO Max in the US so if you haven't yet, make sure to add it to your watchlist!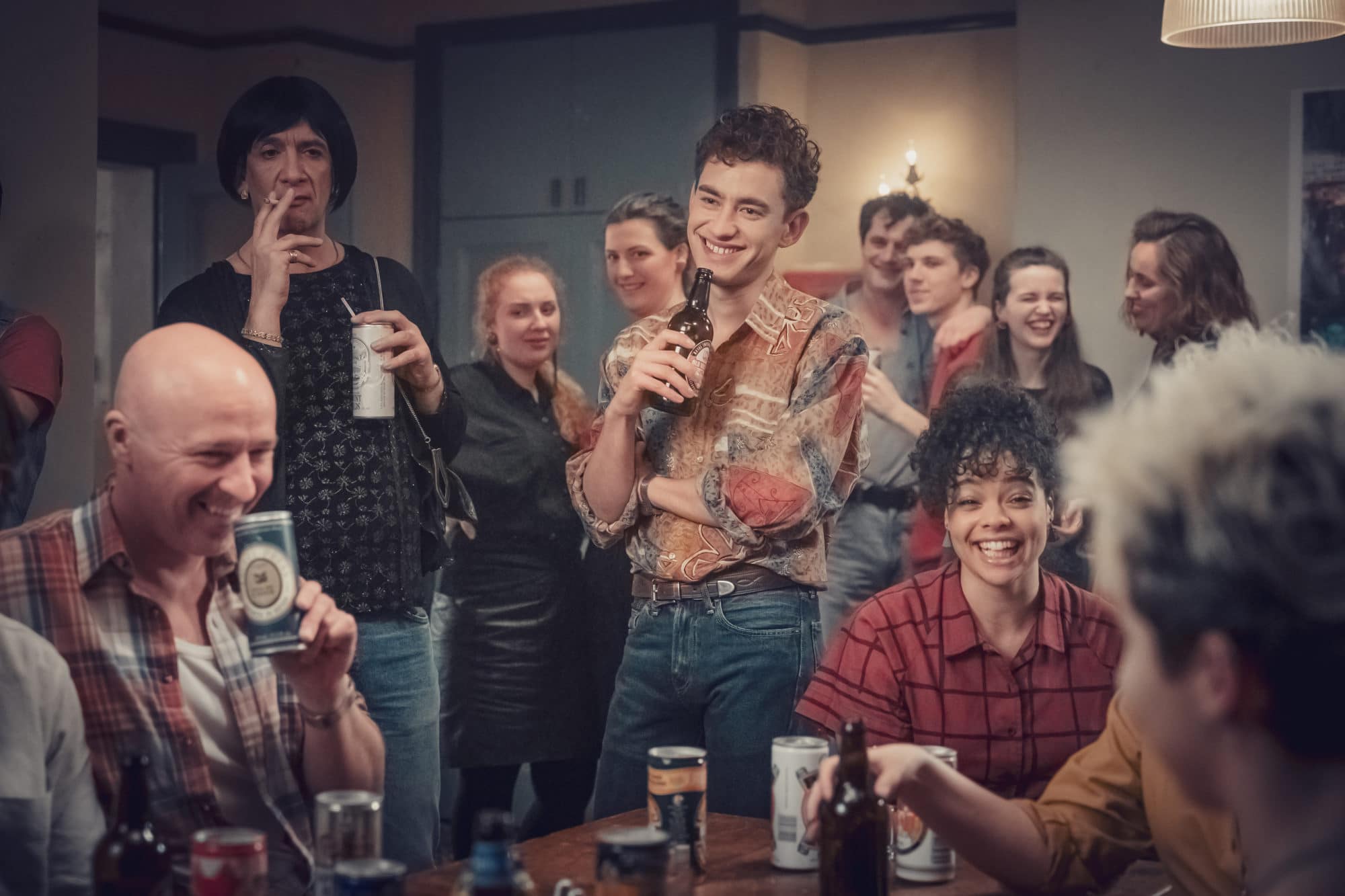 All photos provided by HBO Max