Written by Jake Rashbass, Senior Program Lead, Eastern Europe and Central Asia
---
March 8th marks International Women's Day, a celebration of women's achievements and an opportunity to accelerate gender equality. Today, we want to celebrate the amazing achievements of the incredible women working on programmes supported by the Elton John AIDS Foundation around the world, especially in Eastern Europe and Central Asia where International Women's Day has been celebrated for over 100 years and is a national holiday in many countries.
Ending the AIDS epidemic in Eastern Europe and Central Asia
Over the past decade, the rate of new HIV infections in Eastern Europe and Central Asia has increased by 72% despite declining globally. If we want to end the AIDS epidemic worldwide, we must ensure that no one is left behind. This is why we've been making extra efforts in recent years to support communities in Eastern Europe and Central Asia to help turn the tide on HIV, and we are now the largest philanthropic donor for HIV-related programming in the region. In 2020 alone, our partners in Eastern Europe and Central Asia provided HIV-related services to over 168,000 people from the region's most vulnerable communities.
The teams implementing the projects supported by the Foundation in Eastern Europe and Central Asia are made up of creative and strategic visionaries who are passionate about helping their communities to live healthy lives.
With each and every day, the women on these teams are getting us all closer to a world where a person's HIV status has no impact on their quality of life and access to opportunities. It is an honour to work with and learn from these compassionate leaders.
We are honoured to introduce just a few of the women who are taking action against HIV in Eastern Europe and Central Asia. Discover more about their work and what motivates them to drive change across the region.
Alina, Online Testing Coordinator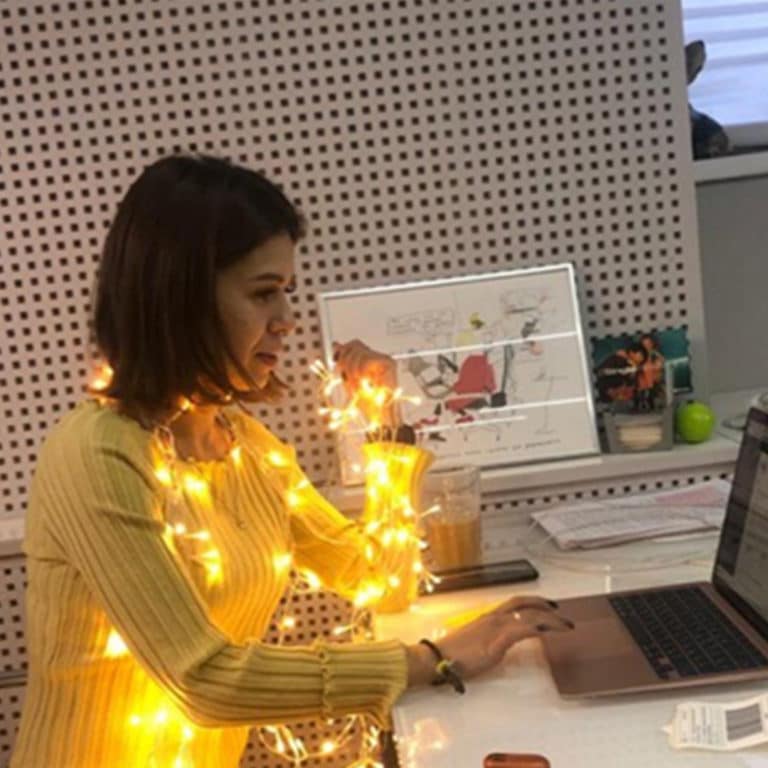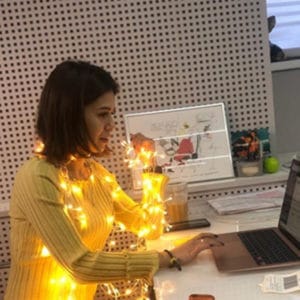 Alina works at Humanitarian Project in Novosibirsk, Russia, and is responsible for processing client applications for home-based HIV testing and arranging for self-testing kits to be delivered. Alongside her main role, Alina also works as a peer counsellor to support people living with HIV.
"Through our work in the community, I hope to serve as an example for people, inspiring them to start treatment and to understand that their life has value."
Yana P., Psychologist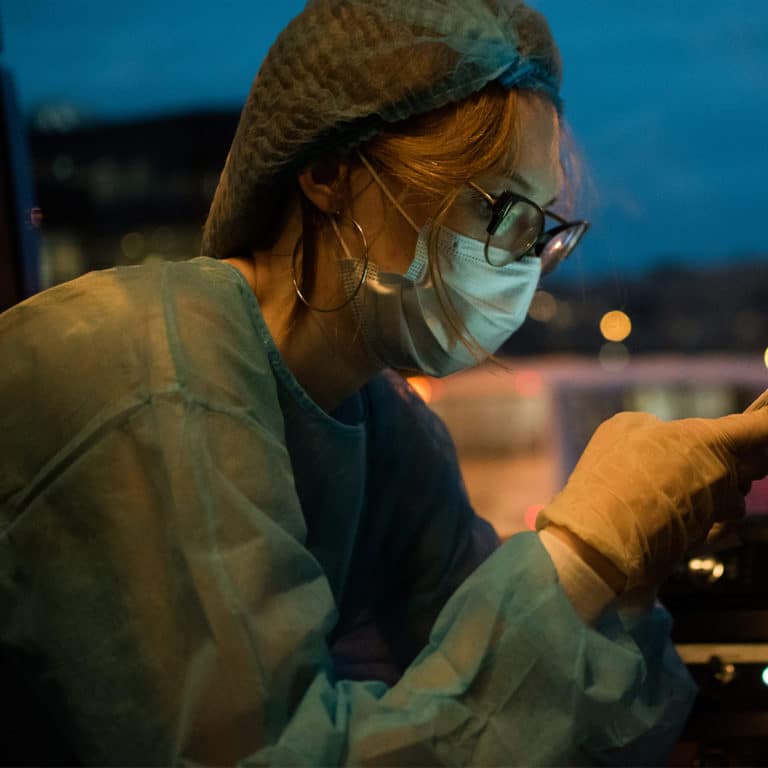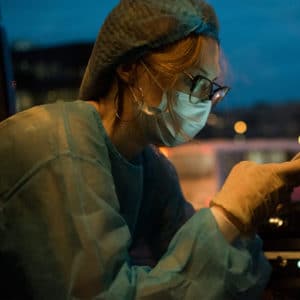 Yana works as a Psychologist at Humanitarian Action in Saint Petersburg, Russia. When a client is diagnosed with HIV, she helps them cope with their feelings of pain, anger and denial and reassures them they are not alone and that a healthy life with HIV is possible.
"The opportunity to have an impact on public health and wellbeing by working with vulnerable groups, who are often rejected everywhere else, gives me a sense of professional pride. I'm inspired how by working side by side with my colleagues, we're breaking down stigma and ensuring that everybody can access high-quality healthcare and social services."
Ekaterina, Project Coordinator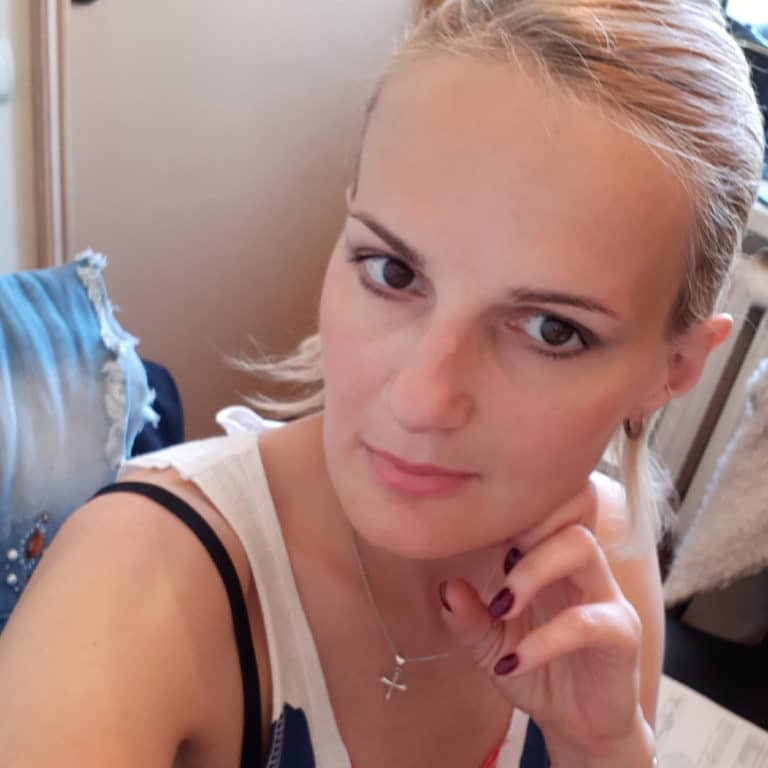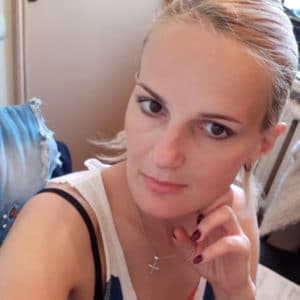 Ekaterina is Project Coordinator at EVA, an organisation in Russia that was established to support women who are affected by the HIV epidemic. In her day-to-day, Ekaterina provides organisational support to her colleagues to ensure important tasks are completed efficiently.
"Despite the fact that my work takes place in the office and consists of budgets, letters, reports and calls, I feel that I am part of something that benefits people. When I see the numbers for the clients we have helped, and read their grateful reviews, it is incredibly fulfilling and inspiring to continue doing this work."
Yana T., Medical and Social Case Management Specialist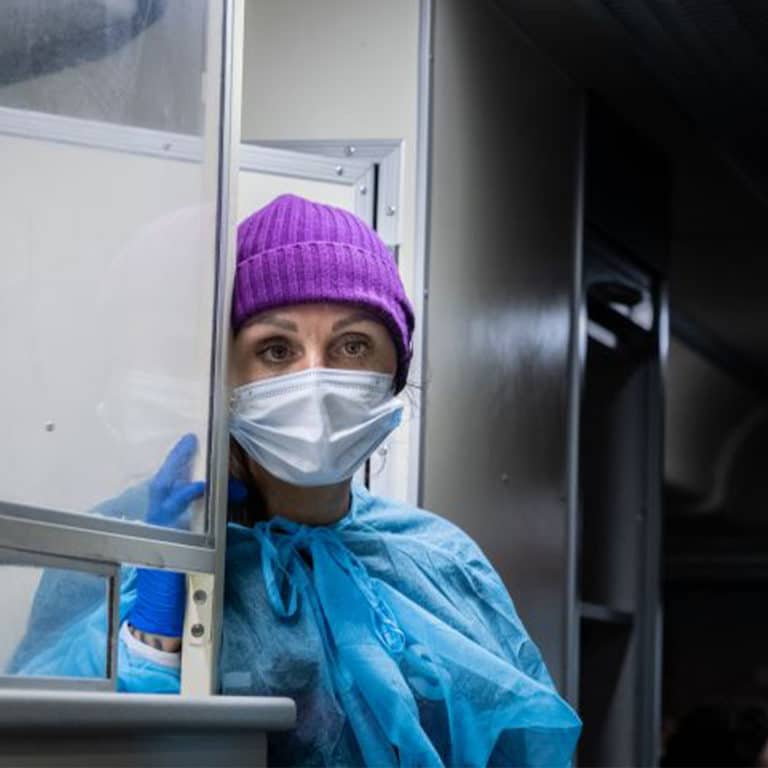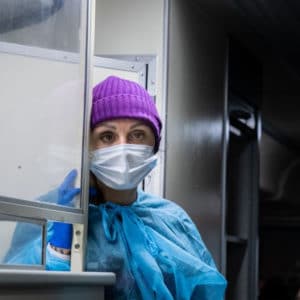 Yana is a Medical and Social Case Management Specialist at Humanitarian Action in Saint Petersburg, Russia. She spends her day with clients and doctors at the AIDS Center to decide how best to help the person. She also works on the mobile testing bus, where she signs people up for case management services and advise on HIV and drug addiction.
"I know first-hand that you can live a full and happy life with HIV but unfortunately, many people do not know this. Knowledge about HIV among people who use drugs is often outdated, HIV is still associated with AIDS and death, so people are scared. I hope to dispel these myths and bring more people to treatment."
Yelena, Community Mobilisation and Advocacy Specialist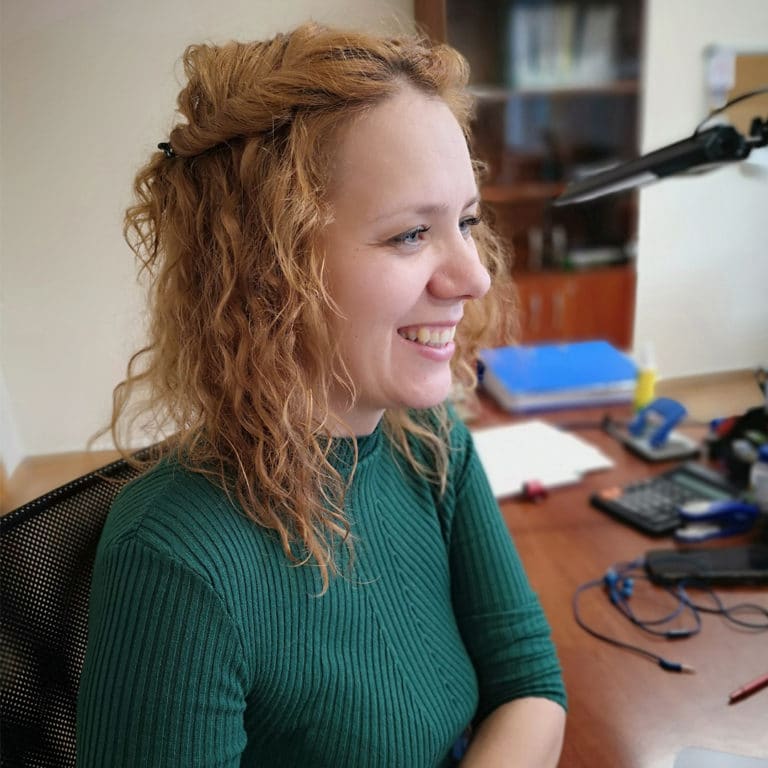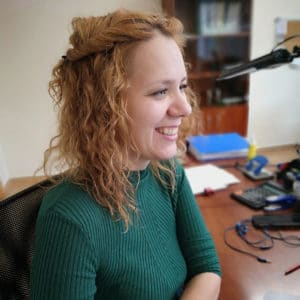 Yelena is the Community Mobilisation and Advocacy Specialist at ICAP Central Asia in Almaty. As part of the RADIAN Model Cities project in Almaty, she works closely with partners and provides the necessary technical support to ensure the successful implementation of the project.
"I live with HIV, and all my work for the past 12 years has been aimed at combating the epidemic in Almaty. This work plays a crucial role in creating a future where people are kind and accepting, and where people living with HIV are no longer discriminated against or made to feel invisible."
Polina, Paramedic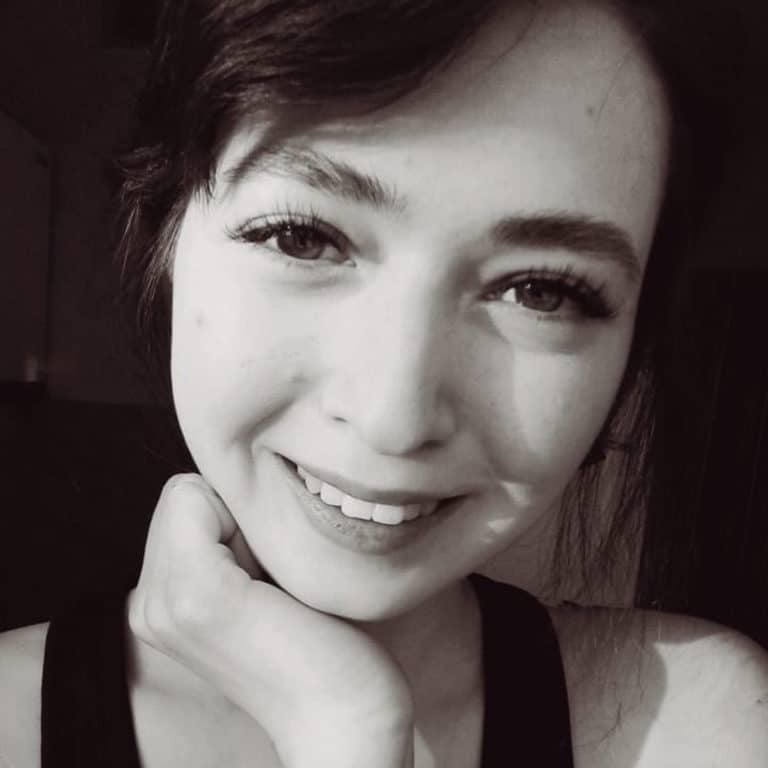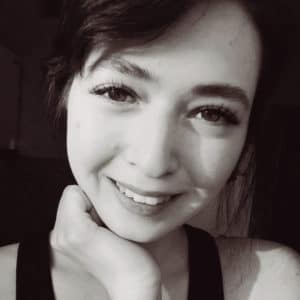 Polina is a paramedic at the Regional AIDS Center and at New Life, based in Yekaterinburg, Russia. Each working day is different but two times a week after work, the New Life team and Polina go out to look for patients living with HIV who have fallen out of treatment, with the aim to reengage more people in care.
"For some people, HIV presents an opportunity to radically change their lives. Nowhere else have I met people who love their life so much and are ready to fight for it. This is very inspiring, and I learn a lot from them."
Lubov, Project Coordinator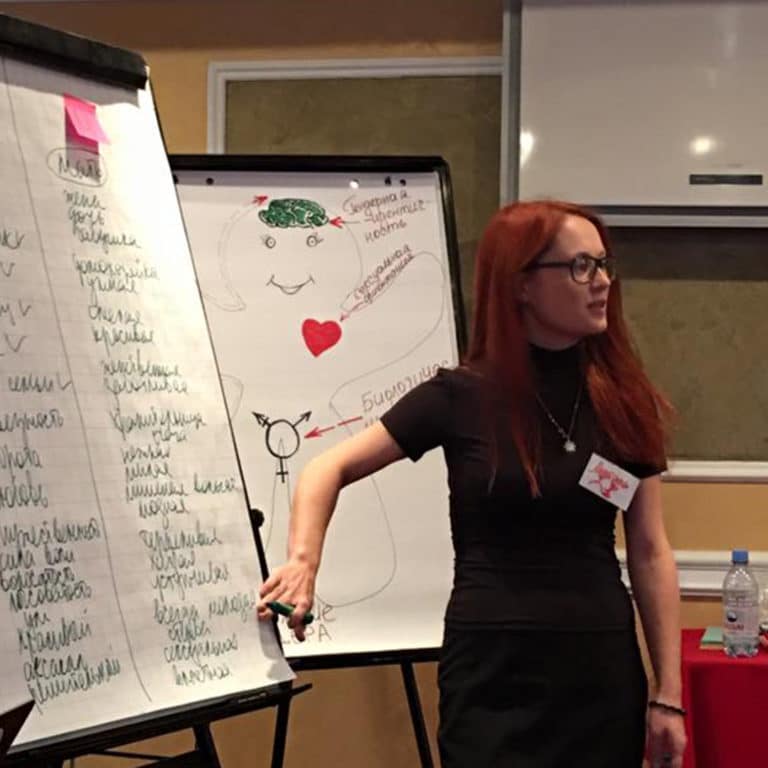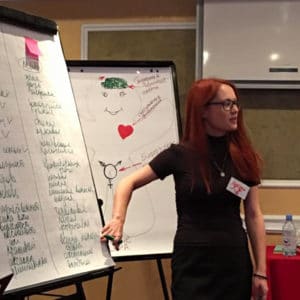 Lubov has been working in the HIV sphere for more than 10 years and is currently project coordinator at the Central Asian Association of People Living with HIV. They are focused on decreasing stigma and discrimination towards people living with HIV.
"We have come a long way in developing AIDS services. We have affordable care, but there is still a high level of stigma and discrimination. Being part of this project will help us to ensure that people living with HIV have unhindered access to vital services – treatment, care and support that does not violate their rights and respects their dignity."
Dina, Project manager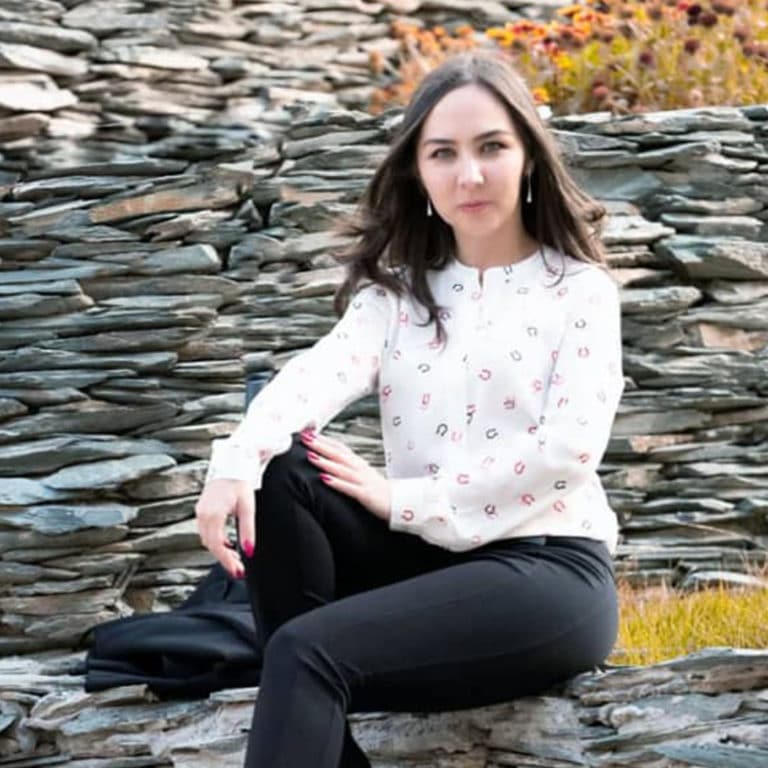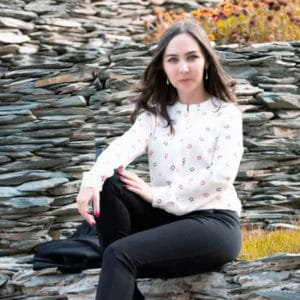 Dina works at AFEW-Kyrgyzstan in Bishkek, Kyrgyzstan. Within the Migrants' Health Project, she coordinates with several projects across Central Asia and Russia to have clear understanding of what's going in every partner organisation, and to make sure that the beneficiaries receive high quality support related to HIV and migration.
"HIV can be prevented and successfully treated however, in my region, the number of new infections is growing. I am motivated by the fact that I am part of the great team that contributes to changing the situation in the region, making it a better and safer place to live for different communities."