This holiday season, Elton John and Saks have joined forces to bring you a specially curated holiday collection of giftable products and exclusive online events in support of the Elton John AIDS Foundation's mission to end the AIDS epidemic for everyone, everywhere.
Through this exciting partnership, Saks is generously donating $1 million to the Elton John AIDS Foundation, which includes $500,000 of proceeds from this curated collection regardless of sales, to help us reach marginalised communities living with or most vulnerable to HIV – including the LGBTQ+ community, young people, and people who use drugs.
Saks Holiday Window Unveiling
The Elton John AIDS Foundation was thrilled to ring in the holiday season with Saks for their iconic holiday window unveiling and light show on November 22, 2022, featuring a spellbinding performance from our Founder Elton John. Rewatch the livestream here.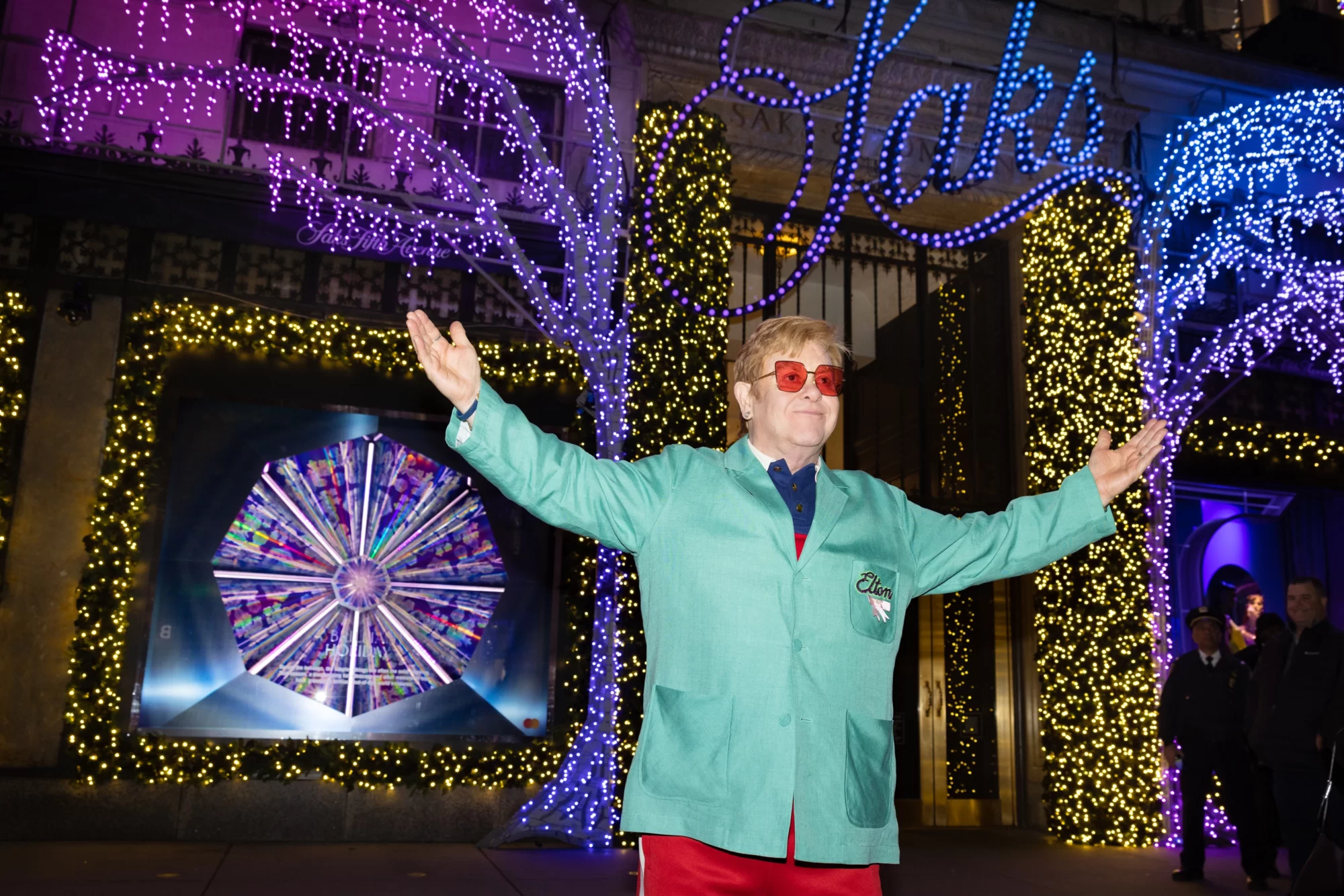 David Furnish in Conversation With Donatella Versace
Our Chairman David Furnish was joined in conversation by Versace's Chief Creative Officer Donatella Versace on Tuesday, November 29, to talk about their shared commitments to creativity, fashion, and philanthropy, with a guest appearance by Elton John.
David Furnish Speaks With Elton John and Alessandro Michele
Don't miss the chance to tune in to Saks Live on Tuesday, December 6 at 12pm ET as our Founder, Elton John, sits down with Alessandro Michele for an intimate conversation about friendship, collaboration and their commitments to philanthropy moderated by David Furnish.