Words by Arburtha Franklin, H.O.P.E. House Coordinator, TransLatin@ Coalition
After 23 years in the California State Prison system, I had an idea in my head about what to expect from society and how I would be treated when I was released. All those initial expectations changed upon meeting the team at the TransLatin@ Coalition (TLC). I was met with genuine compassion and concern for my well-being, for all areas of my life, from medical assistance, mental health, HIV prevention, violence prevention, and immediate emergency housing. I found the staff here at TLC to be professional in every way, and thoroughly respectful of my privacy. I was impressed! What I didn't know was that one day soon I would be asked to join this dynamic organization, first as an intern, where I learned the value of true compassion through my work with the Case Management Support Services team.
While working with Case Managers, I assisted a client by helping them get to their doctor's appointments. To my surprise, this individual ended up helping me more than I could have imagined by teaching me what is important…a positive mindset.
They inspired me to always "see the glass half full" instead of half empty! That change in mindset allowed me to approach life with more compassion and better serve our clients. Other people like me.
Through the generosity of Maria Roman, our Chief Operating Officer, and other staff members, I was recently promoted to a full-time position at TLC as the new H.O.P.E. House Coordinator, our transitional housing program. I began my new position in December 2021, and I am looking forward to continuing to grow and becoming a professional working for and supporting my community.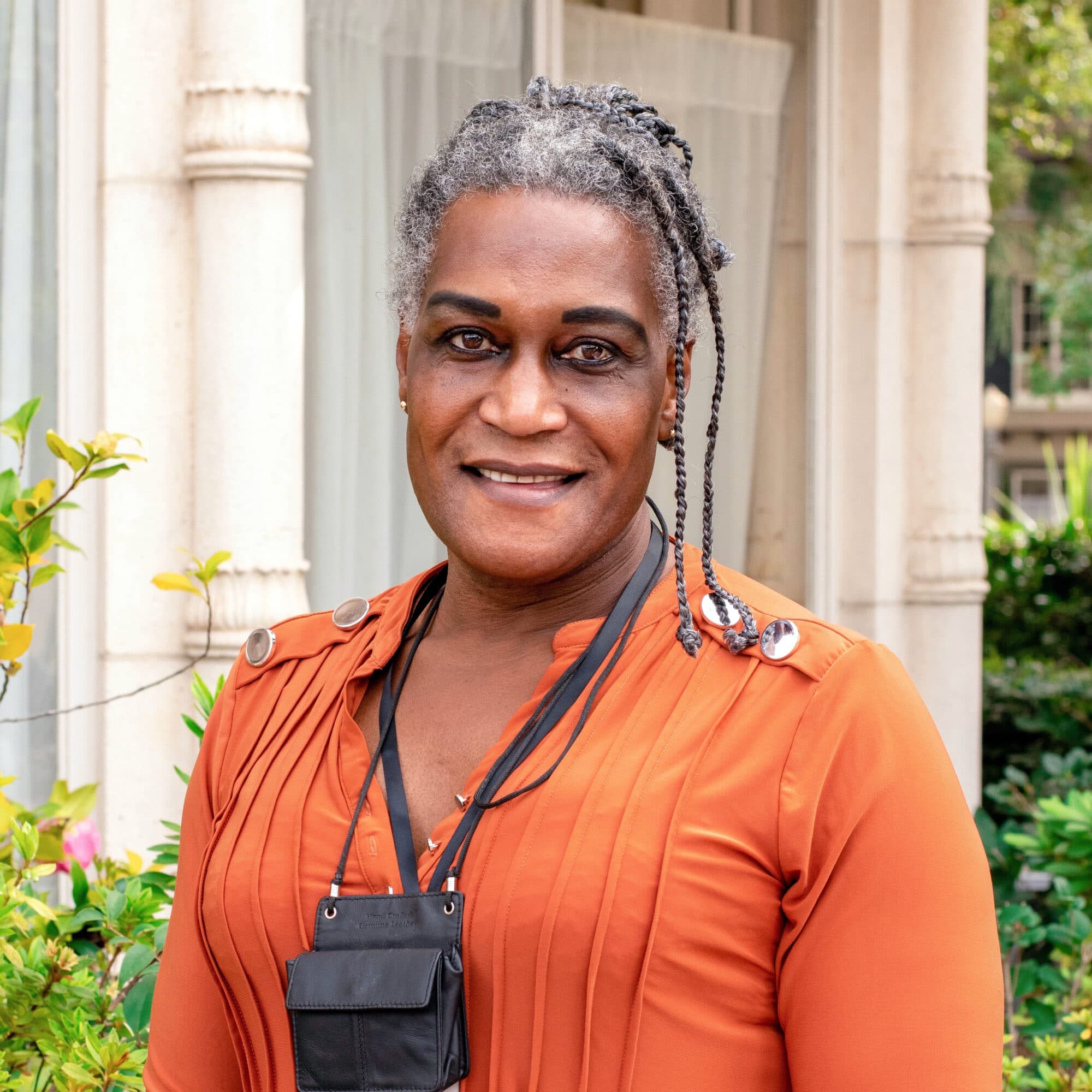 The TransLatin@ Coalition is a partner of the Elton John AIDS Foundation's Fund for Resilience, Equity and Engagement (FREE). This Fund supports community-led organisations in addressing Black LGBTQ+ needs in the United States.
Follow TransLatin@ Coalition on Instagram, Facebook and Twitter to stay up-to-date with their work.